LG Motorsports, Trusted for Over 35 Years

LG Motorsports - A Trusted Source in Performance for Over 35 Years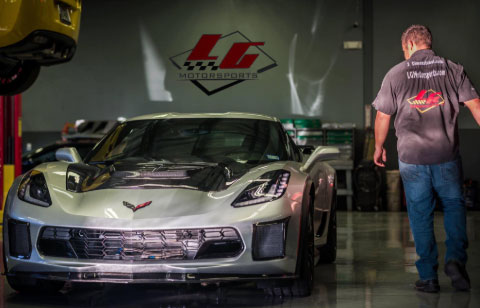 Sergio De La Torre has been with LG Motorsports for more than 10 years building, as well as designing, the products that make their way to the front of the pack. Sergio has proven to be an experienced fabricator, engine builder, tuner, driver, shop manager, as well as the lead of research and development for many years, and many more to come. From simple maintenance, to strategic advancements, Sergio has made it his goal is to exceed satisfaction consistently pushing the standard in performance.
LG Motorsports products have seen action in the Corvette Challenge Series, Trans Am, Grand Am Series, World Challenge, and the American Le Mans GT2 division. LG Motorsports is known all over the World as a leader in automotive innovation. LG Motorsports performance parts and accessories are designed and tested at our prestigious facility in Anna, Texas proven time and time again around the globe.
We pride ourselves in being racers developing products for those alike. LG Motorsports, being the first to produce aftermarket headers for the Corvette, have continued to develop many advanced products such as the Super Pro Long Tube Headers making prodigious amounts of horsepower and torque and have long been considered the gold standard in exhaust systems for late model Vettes. Following the development of the Corvette drag spindle, racers were now capable of running a smaller diameter wheel, larger diameter tire, and cut down ETs drastically with ease. LG Motorsports being the pioneers of the Corvette drag spindle, continue to hold prestigious records being the first innovators of the Corvette drag spindle. Suspension Components like Sway Bars, Coil-overs and Drop Spindles take any Street or Track Vette or Camaro to the next level in performance and give you the competitive edge on the street or the track. We have taken our knowledge directly off the Race Track bringing our customers quality product delivering he utmost performance to your street or race track driven vehicle. In fact, many of our customer take their LG Motorsports equipped vehicles directly from the street to HDPE, Auto X and Road Courses just about every weekend of the year. Check out our full line of Sway Bars, Coil-overs, Drop Spindles, Mono-Balls, Headers, Aero, as well as our Street, or track oriented build packages and take the driving experience of your Vette or Camaro to the front of the competition.
Racing Heritage of LG Motorsports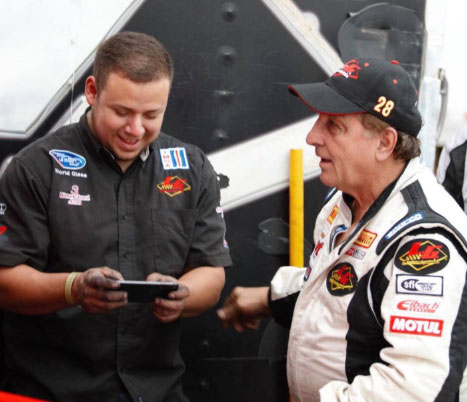 LG is owned and operated by Sergio De La Torre, but was originally founded by Lou Gigliotti . We're grateful for Lou's 30 years of dedication and commitment to the racing community and excited to continue the LG Motorsports legacy.
Lou started racing in 1971 and won his first pro race (Scirocco Bilstein Cup) in 1976 in the Super Vee division. He almost won the championship that same year, coming up 1 point short!
From 1991 to 1997 we raced in the World Challenge division, putting together a record of 23 wins, 26 pole positions and 3 World Championships. (1991 - 1992 - 1996)
From 1998 to 2002 we moved to the Trans Am and Grand Am Corvette divisions winning the Rolex 250 in Daytona, in 1992.
In 2004 we went back to World Challenge driving a Corvette, adding 3 more wins in the process.
In 2008 we moved to the American Le Mans Series GT2 division, where we continue to compete and research products for you our customers!
LG Motorsports Shop Location